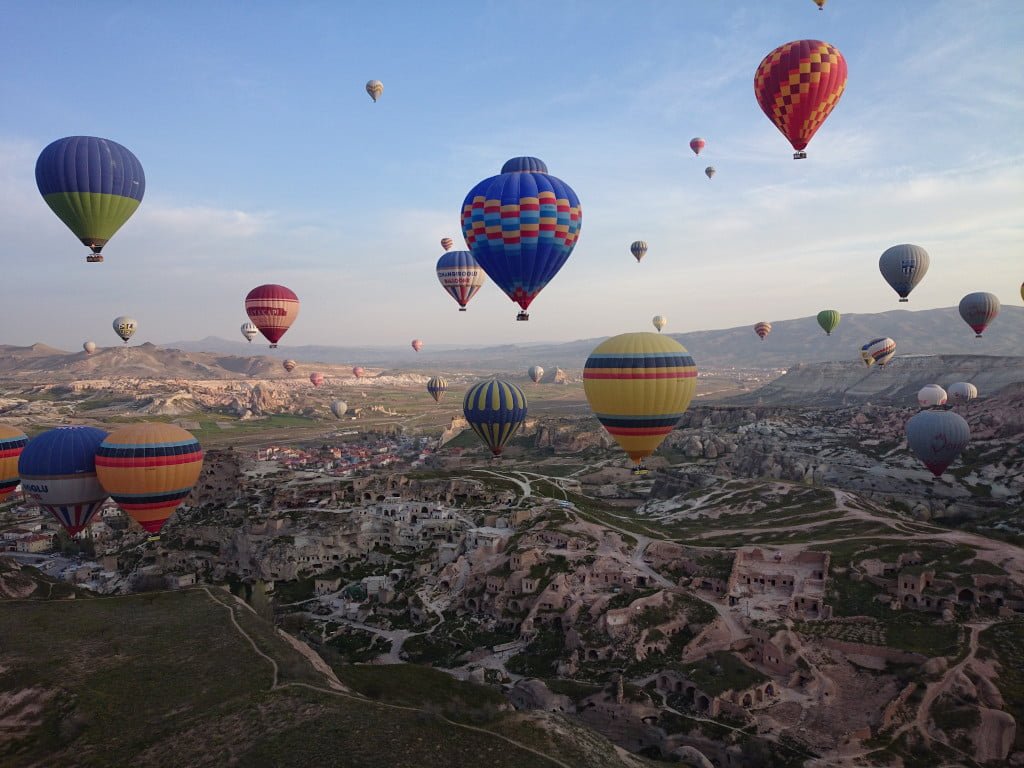 Shared Bits 3-Year Anniversary
Updated on 2022-11-09
The past year was a productive and busy one for my blog. The good thing is I've been able to blog the whole year, unlike last year.
My visitor counts have not increased the way I had hoped they would. Last year, there were 4 months where I had 200 or more visitors and one month with over 300 visitors. I've only had one month this year so far where I've had over 200 visitors. My monthly visitor counts have been fairly consistent though, averaging over 170 visitors a month. Visitor counts are according to the Slimstat Analytics plugin. AWStats, provided by my hosting provider, reports much higher visitor counts. I'm not sure which one is correct.
I've published 10 posts so far this year, including this post. My total post count since starting my blog now stands at 45. My most popular posts continue to be the two posts on a usable Debian Linux installation, bringing in over half of my visitors. The one post that has surprised me with its popularity is the post I published in December 2020 about replacing the rechargeable battery in a Braun Series 7 Model 7893s shaver.
I made a number of changes to my blog the past year.
I had two main purposes for starting my blog. The first purpose was to share information that might be useful to others. The second purpose was to attempt to create an income stream. I initially relied upon affiliate links, but I have not earned anything from that revenue method. When starting my blog, I envisioned eventually using Google Adsense to generate revenue, but when I did some research on using Google Adsense in early 2019, I decided that Google Adsense would not be a good option for me. I don't want Google telling me how or what to write and I don't like the fact that users have to click on ads for me to earn revenue.
Therefore, in September 2020, I decided to add a donation page with a PayPal donation button, as well as PayPal donation buttons in all of my posts. Unfortunately, I haven't earned anything from that revenue method either. I'm also considering other donation platforms.
On November 15, 2020, the Postimage site went down for at least 14 hours, meaning that the majority of my post images didn't display since most of my post images were stored on that site. It's quite possible that the site being down has happened before and I just didn't know about it. Images are an important part of my posts, so it's important that they always be available. Therefore, I decided to begin storing all of my images on my WordPress hosting account.
To save space on my WordPress hosting account, I decided to learn to use Filezilla and SFTP (FTP using SSH tunnel) to upload my blog post images instead of using the Media Library under the WP Admin area. I also took the opportunity to organize all of my post images by the year of the post. I then began the laborious process of changing all of the image links in all affected posts.
On November 27, 2020, attempts to login to my WP Admin and cPanel accounts, as well as attempts to access my sites, resulted in SSL errors and my inability to login or access anything on my blog sites. Back in September or October 2020, I finally figured out how to use the premium DNS feature for my domain name account, which required using zone record codes from my WordPress hosting provider. The premium DNS feature guaranteed 100% uptime for my domain name. However, my WordPress hosting provider changed their zone record codes, which resulted in my site breaking. I decided to go back to just using the default domain name functionality to resolve the issue and I don't plan to pay for and use the premium DNS option again.
Sometime in early 2021 (I failed to note the exact date), I decided to move the update text to the top of all of my posts to make it easier to know when the post has been updated.
On April 11, 2021, I added the Notibar plugin which provides a banner at the top of my blog site for announcements or other important information. The Notibar plugin has provided a nice additional method for me to share information.
On May 31, 2021, using CSS (Cascading Style Sheets) functionality, I figured out how to override the Ashe Blog Pro theme adding a bottom margin when using nested lists.
From the end of May to the beginning of June 2021, I worked on using CSS to remove bullets from the table of contents in applicable posts. I also used CSS to add spacing above section titles in posts containing section titles.
In June 2021, I changed the styling (CSS) for configuration file text and file lists in applicable posts.
Also in June 2021, I decided to experiment with the miniOrange Google Authenticator two factor authentication plugin. The result was locking myself out of the WP Admin area on my sandbox site; even the passcodes provided for lockout situations did not work…not a good first impression. I removed the plugin after first disabling it so that I could access the WP Admin area on my sandbox site.
I had been thinking of refreshing my site design for some time with different blog header and site icon images. On July 01, 2021, I decided to replace the blog header and site icon images.
I don't remember what I was researching on the Internet, but on 03/20/2021 I came across the Hipster Pixel blog. I read the About page which mentioned the use of Jekyll to create the site. On 07/22/2021, I went back to the Hipster Pixel blog to see if there was any additional information about Jekyll and I came across this post, which also mentioned Hugo.
I have become increasingly frustrated with the sluggishness of the WordPress Gutenberg editor interface, the annoying Welcome to the block editor popup you get when you first open WP Admin and edit your first post, and the notorious the response is not a valid JSON response error that was introduced with WordPress 5, so Jekyll and HUGO intrigued me. The WordPress Gutenberg editor sluggishness reminds me of the Eclipse IDE sluggishness. I decided to do a bit of Internet research and I discovered that Jekyll and Hugo are static site generators. I then found a nice post by Rebecca Markowitz detailing the pros and cons of static site generators.
My initial thought after reading Rebecca's post and a few other posts during my research was to stick with WordPress. However, after trading a couple of emails with Alexandre Vallieres-Lagace of Hipster Pixel and after doing some more research on Jekyll and Hugo, I began warming up to the idea of using Jekyll as a future replacement for WordPress. I created a Jekyll development environment under all Linux installations on both of my computers and I began experimenting with the platform to see if might be a viable replacement for WordPress.
I played around with a couple of Jekyll themes, one for almost 3 weeks, but I eventually gave up on the idea of using Jekyll as a blogging platform. The themes were somewhat difficult to setup and even more difficult to try to customize for my needs. Perhaps you could blame my lack of experience with Jekyll, but I really don't have the time to sit and play around with a theme to try and get it to work the way I want. The Ashe Blog Pro WordPress theme that I currently use was much easier to setup and customize under WordPress and it does pretty much everything I want it to do.
On July 20, 2021, WordPress 5.8 was released. As of this post I'm unable to find anything official, but the rel="noreferrer" link attribute is no longer re-inserted for links that open in a new tab when you manually remove the attribute. Unfortunately, links in all of my existing posts contained rel="noreferrer", so I began manually going through all of my existing posts in August to remove the attribute.
Some of my posts contain quite a few links, so the task of manually removing rel="noreferrer" quickly became tedious. I looked into search and replace plugins on WordPress, but all of the ones I looked at had a free version and a premium version, the premium version costing money. I didn't feel like reading through what the differences were between the free and premium versions of the plugins, so I decided against using a plugin.
I could have created a SQL query using phpMyAdmin under my cPanel account, but I didn't want to risk possibly hosing a database or all of my posts. Therefore, I continued removing rel="noreferrer" manually from links in all existing posts.
It has been quite some time since I've verified the external links within my blog posts. I ran LinkChecker on August 12, 2021, and the resulting report was embarrassing. There were a number of broken external links, mostly due to web site reorganizations. I spent a few hours resolving all of the broken links. I need to check the links in my blog posts on a more frequent basis.
I'm looking forward to another great year of posting on my blog. Will my fourth year of blogging come with any surprises? If you have a question or comment, be sure to leave it in the Comment box at the bottom of the page.
Post header image courtesy of Trudi90 at Pixabay.
2021-010