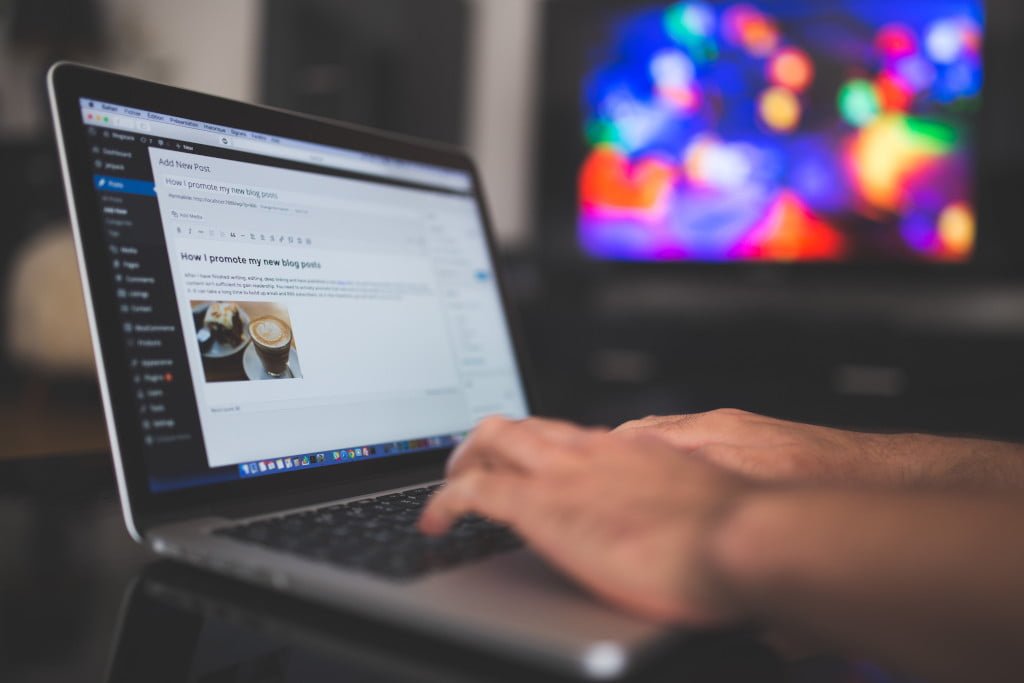 Starting a Blog: My First Experience
Updated on 2022-05-07
Introduction
Running a blog is a lot of work in itself; e.g. planning, writing, administration, comment moderation, etc. However, the considerations and research required before even starting a blog can take quite a bit of time as well. I spent a number of days researching and planning all of the details that should be considered prior to starting a blog.
Subject Matter, Blog Name, Domain Name
The very first thing you should think about when considering starting a blog is what you are going to write about; i.e. the blog subject matter. In conjunction with considering what you will write about, you need to come up with a name for your blog and if possible, a domain name that is similar to the name of your blog. I briefly tried blogging in 2016 on the Ghost publishing platform, so I already knew what I wanted to write about, what the name of my blog would be, and I hoped I would be able to use a domain name that was similar to my blog name.
Domain Name Service Provider
I briefly searched the Internet for domain name service providers and came across Namecheap. I used Namecheap's domain name search tool to see if my desired domain name was available and found out that it was. I was impressed with Namecheap's domain name search tool, so I thought they might be a good candidate for a domain name service provider. I did a bit of searching for reviews about Namecheap and liked what I read, so I decided to use them for my domain name service needs.
Blogging Platform
Next I had to decide what blogging platform to use. I was vaguely familiar with WordPress, but I didn't realize there was WordPress.com and self-hosted WordPress. I also discovered that WordPress wasn't the only platform for blogging. I researched the pros and cons of the following platforms: Drupal, Joomla, Medium, Squarespace, Weebly, Wix, WordPress.com, and self-hosted WordPress. After quite a bit of research and thought, I finally decided to use self-hosted WordPress.
Hosting Provider
I don't remember when I came across the information while researching about starting a blog, but I read a few posts recommending having a domain name service provider separate from your hosting provider. I don't remember the specific reasons why, but what I read made sense. Feel free to research yourself and come to your own conclusion.
Deciding on a hosting provider was the next consideration to tackle in preparation for starting my blog. I initially thought I would use Bluehost, but after a bit of further research, I discovered that Bluehost wasn't that great of a hosting provider, despite the number of recommendations by other bloggers. I looked at and considered two other providers, whose names I no longer remember, but decided against those as well because of negative reviews and not receiving responses to questions I had. I then came across mentions about a hosting provider by the name of SiteGround. The cost of SiteGround hosting was a bit more than I wanted to spend, but after reading Jon Morrow's SiteGround review a number of times, I finally decided to use SiteGround.
Note: I recently switched from SiteGround to Name Hero for my hosting needs. Read my previous post to learn about my migration experience.
Learning WordPress
I was somewhat familiar with WordPress based on things I had read online in the past, but I didn't have any experience with using WordPress. I could have learned from trial and error, but I wanted to quickly learn as much as possible so I could get my blog up and running as quickly as possible. I had purchased my domain name and one year of hosting service, so the clock was ticking. I searched the Internet for online WordPress learning opportunities and discovered a free online WordPress course for beginners offered by Grayson Bell of iMark Interactive.
Note: The WordPress course offered by Grayson Bell was designed using WordPress 4. WordPress 5 came out in December 2018, the biggest change being the new Gutenberg editor. Grayson's course would still be beneficial in my opinion, but you will not get any exposure to the Gutenberg editor. For a brief overview of Gutenberg, checkout Grayson's blog post about the editor.
WordPress Theme
The free online WordPress course was excellent and I quickly learned the basics and more of using WordPress. Among the many things covered in the course, I learned that I needed to add a theme and some plugins to my WordPress installation before my blogging experience could commence.
The WordPress.org site is a wonderful starting point for discovering themes and plugins developed for the WordPress environment. I viewed a number of themes, both free and premium, tried out a few, and finally narrowed my choices down to two themes: Ashe Blog Pro and PureBlog. PureBlog was cheaper than Ashe Blog Pro, but I really liked the features that Ashe Blog Pro offered. Although an Ashe Blog Pro multi-site license was more money than I really wanted to pay for a theme, I went ahead and purchased the license.
I wanted a multi-site theme license because I intended to have a staging or testing site that mirrored my live site. There was also the future possibility that I might decide to create additional blogs. I could use the same theme for those sites without having to pay for additional licenses.
WordPress Plugins
The last thing I needed to do was to decide what WordPress plugins I desired or would need. Grayson Bell covered plugins in his WordPress course (see updated list here), so I had a nice comprehensive list of possible candidates. Grayson's list also spurred me to consider other plugins that I might need or want. I reviewed Grayson's list, looked at the plugins in categories of interest on WordPress.org, and then installed and configured the plugins I ended up choosing. Following is a list of WordPress plugins I used when I started my blog:
I've since jettisoned some plugins and added others due to unforeseen issues and preference changes.
Conclusion
I'm quite happy and comfortable with the choices and decisions I've made starting my blog. Hopefully, I've provided some information in this post that will be useful to others who might be interested in starting a blog.
Post header image courtesy of Pixabay at Pexels.
2019-010