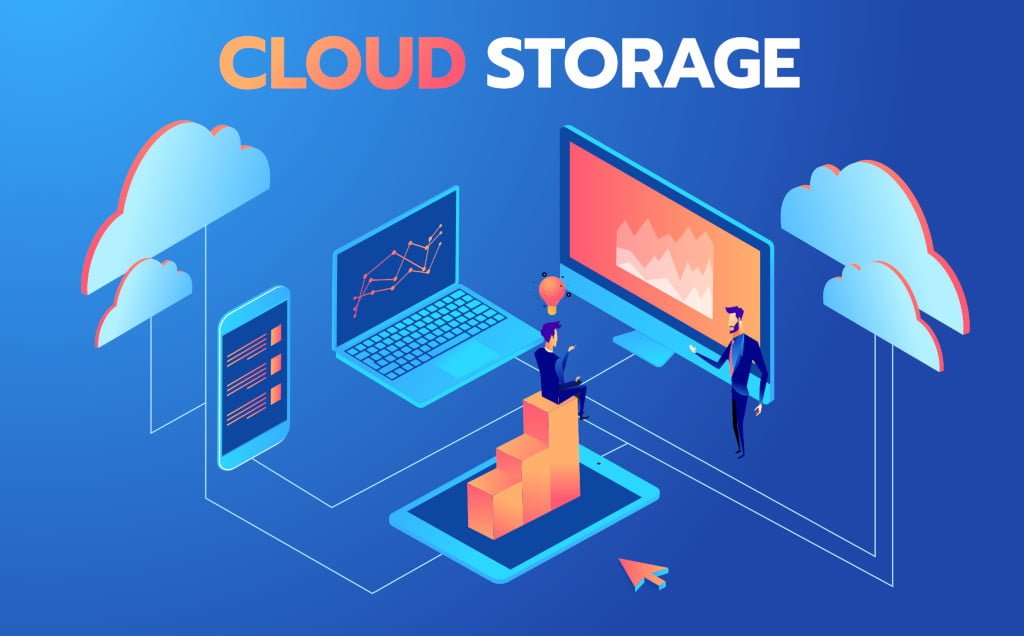 pCloud Cloud Storage Service Review
Updated on 2022-04-08
Contents
---
1 – Introduction

1 – Introduction

---

In 2016, I decided to research cloud storage providers. I'm good at backing up my digital files on a regular basis, but I realized the importance of having off-site backups. I found a provider that interested me, but I neglected to bookmark their site address and I eventually forgot the provider's name.

Fast forward to 2018, and I once again began thinking about the need for off-site backups. Thus began my search once again for a cloud storage provider. At that time, I was already a Google Drive user, mostly for file and picture sharing, but I wanted to use another provider because I already used Google for other things and I did not want to be locked into one provider for multiple services. Besides, you'll find that Google Drive is a bit more expensive, depending on the plan you choose, than other cloud storage providers once your needs exceed their free offering.

After doing extensive research on a number of providers in 2018, I initially decided on pCloud. However, I was unable to use any of my credit cards to purchase a year of service because their credit card processing system was flagging the transactions as possibly being fraudulent. I then decided to purchase a year of service with iDrive after reading a positive review in PC Magazine online. I also wrote a blog post review about iDrive in 2018, but I later decided to delete the post. Not long after writing the review, I began experiencing problems when attempting to upload small image files. Attempts to resolve the issue with iDrive's tech support staff was an effort in futility.

Therefore, even though I had paid for a year of service with iDrive, I decided to try pCloud again because I really liked what I saw during the trial period of using the service. I paid for a year of service using the PayPal payment option. Why didn't I do that the first time? Because I didn't have a PayPal account at the time and I didn't want one.

I use the Individual plan offered by pCloud. Under the Individual plan, you currently have the option of purchasing monthly, 1-year, or a lifetime of 500GB or 2TB storage. I would love to purchase the 2TB lifetime Individual plan, but I don't currently have the money. I initially purchased 1-year of 2TB storage, but I didn't even come close to using all of the space. Therefore, I have purchased 1-year of 500GB storage annually since the end of my first year with pCloud. pCloud also offers a family lifetime plan (2TB shared storage for up to 5 users) as well as a monthly business plan (1TB per user).

Currently, four options are offered to store files with pCloud. You can login to the pCloud website using a Web browser and upload your files using their web interface; pCloud app download, available for Windows, MacOS, Linux, iOS, and Android; command line Linux download; or you can use a browser extension (click the Add-on link on the far right in the platform bar on the download page). I only have experience using the pCloud Web interface and the pCloud app for Linux, so I'll be covering those two options in this review.

2 – pCloud App

---

The pCloud app for Linux is very nice overall and comes in an AppImage format. Therefore, the pCloud app for Linux should run under any Linux distribution without issue. I've used the app under the Arch Linux, Debian, and Solus Linux distributions.

2.01 – pCloud App Installation

---

After downloading the pCloud app for Linux, you store it in a folder of your choosing. I use multiple Linux distributions on both of my computers, so I like to store the pCloud app in a shared /bin folder that I symlink to from each distribution's /home/<user>/bin folder.

Next, you'll need to change the file permissions so that you can execute or run the app. I use the Double Commander file manager to make the file executable by changing the file permissions for the pCloud app. I find using Double Commander to be an easy method of viewing and editing file properties and attributes.

If you'd prefer to use the command line to make the pCloud AppImage file executable, open your preferred terminal emulator and enter the following command:

chmod +x [path-to-pcloud-AppImage-file]/pcloud

When you first open the pCloud app, you'll be prompted for your username and password.

You should not need to enter your username again unless you unlink your account from the app. You also have the option of storing your password as well by using the Remember me option. For security reasons, I do not use the Remember me option. I don't mind entering my password multiple times since I use the KeePassXC password app.

I don't like the Linux pCloud app starting up every time I log in to my computer, so I disable that option under the General tab on the Settings page of the app.

After the first start of the pCloud app, a folder named pCloudDrive is created under your home folder (/home/<user>/pCloudDrive). After successfully logging into the pCloud app, the pCloudDrive folder populates with the folders and files stored on your pCloud account.

2.02 – pCloud App Usage

---

Uploading a folder(s) or file(s) to your pCloud account in the cloud is a simple drag and drop or copy and paste experience due to the presence of the pCloudDrive folder that gets created when you first log into your pCloud account using the pCloud app. The pCloud app also offers file requests, file sharing, folder backup, and sync capabilities, but I've only used file sharing.

To share a file stored under your pCloud account using the pCloud app, click Shares from the top menu bar and then click the Links tab.

Next, click the Share link dropdown and select Files or Folders as desired.

Navigate to the location of the desired file or folder you desire to share and select. Note: the file selection interface may vary depending on what file manager you use.

Your file or folder is now shareable. There are a few things you can now do with your shared file or folder. You can open the file or folder in a file manager by double-clicking the file or folder name, although I'm not sure what benefit there is to that.

You can copy the share link for the shared file or folder by clicking the copy icon on the far right.

You can open a settings window for the shared file or folder by clicking the gear icon on the far right. Within the settings window, you can copy the share link, password protect the shared file or folder, set an expiration date for the share link, or delete the shared link.

Finally, you can delete the share link for the shared file or folder by clicking the X icon on the far right.

You can leave the pCloud app running continuously or you can log in and out as needed. I prefer logging in whenever I need to upload or download files and then logging out once I am finished to preclude any potential security issues.

Your account storage balance can be obtained by viewing the Account page of the pCloud app.

The only issue I have with the pCloud app for Linux is that after logging in, the app attempts to start up a file manager on your system. I don't know how it determines which file manager to run because I have two. I've also experienced issues with the pCloud app starting up my directory/folder structure in a browser or starting up the ClamTk app. I wish the developers would provide an option to disable the functionality. I complained about the feature, but so far nothing has changed. I can start a file manager on my own, thank you.

3 – pCloud Web Interface

---

I've also used the pCloud web interface to upload and download files. While not nearly as convenient or as fast as using the pCloud app, it has been a useful option at times. To use the pCloud web interface, click the Sign in link on the top right on the pCloud site.

Once you've successfully logged in, you will be presented with a file browsing interface displaying your folders and files.

3.01 – pCloud Web Interface Usage

---

To upload a file, click the checkbox next to the folder you wish to upload to, or open the desired folder, and then click the Upload button above the browsing area on the right (reference the above image).

Once you click the Upload button, the Upload Manager window is displayed, enabling you to select files and/or folders to upload to the selected folder.

I think a useful feature for the upload manager would be for users to be able to change the folder to which they will be uploading. Unfortunately, currently if you decide you want to upload to a different folder, you have to exit the Upload Manager window and then select your desired upload folder.

To see available options for a file or folder, select the file or folder and then the available options are displayed above the browsing area.

To share a file or folder, click the checkbox next to it and then click the Share link button that displays.

A popup may appear with the share link and options.

If the popup doesn't appear, click the Share button to the right of the shared file or folder name to obtain the share link or to see other options.

Your account storage balance can be obtained by clicking your account icon at the top right.

4 – Conclusion

---

Other than the annoying feature of the pCloud app for Linux wanting to open another app on my system for file management, I've not experienced any other issues using the pCloud cloud storage service. There was one brief period when I first began using the Linux pCloud app where the app stopped working at one point under Debian Unstable, but that issue was shortly resolved with an app upgrade. Other than those minor issues, I've always been able to upload and download files flawlessly.

The pCloud cloud storage service also offers encryption capability called pCloud Crypto for an additional fee when you purchase the cloud storage service. However, I choose not to use the pCloud encryption capability because it's proprietary and I have a free option that I use under Linux. I just use GnuPG encryption to encrypt all of my files before uploading them to my pCloud account.

Backing up your digital files is an important task and you should have them stored both locally for easy retrieval as well as offsite for disaster recovery purposes. I highly recommend the pCloud cloud storage service for your offsite digital file storage needs.

Leave your question or comment in the Comment box at the bottom of the page.
Post header image courtesy of Merhan Saeed at Pixabay.
2021-011